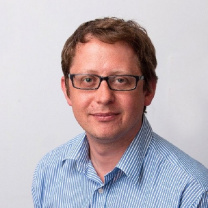 Professor Ed Vital
Associate Professor in Autoimmune Connective Tissue Diseases and Honorary Consultant Rheumatologist
University of Leeds, United Kingdom
Ed Vital is an Associate Professor in Autoimmune Connective Tissue Diseases and Honorary Consultant Rheumatologist, at Leeds Teaching Hospitals NHS Trust in the UK. He is also the Head of Lupus Research Group with interests in early disease, skin disease, musculoskeletal outcome measures, translational immunology, and B cell therapies. He is also a Member of the SLEuro Executive Committee, Chair of the British Society for Rheumatology Special Interest Group for SLE, and Chair of the British Isles Lupus Activity Group. In 2019, he won the Michael Mason Prize (British Society of Rheumatology) and in 2018, the Medical Research Foundation Emerging Leaders Award.
Dr Vital studied Medicine and Surgery at the University of Manchester and became a Member of the Royal College of Physicians in 2004. In 2012, he completed his PhD, at the University of Leads, where he is now an Associate Professor.
His research interest is focusing on skin and musculoskeletal manifestations of lupus. He is interested in improving the understanding and treatment of these subsets of disease, by exploiting our institute's established strengths in musculoskeletal imaging and rheumato-dermatology. His research themes include identifying people at risk of SLE for early diagnosis and treatment, stratified medicine and biomarkers, outcome measures, lupus arthritis, cutaneous lupus, B cell therapies and type I Interferons in autoimmunity.