We have selected the key data relating to the clinical management of Lupus and new and developing therapeutic options presented at key congresses and reviewed for your information.
This activity is supported by an education grant from Astra Zeneca, GSK and Bristol Myers Squibb.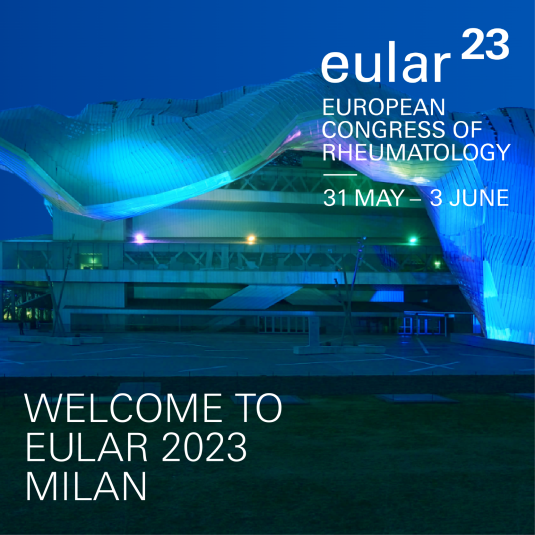 EULAR 2023 -

31st May - 3rd June
Milan
EULAR 2023 - 31st May - 3rd June
Our review and coverage of EULAR 2023 highlighting the most relevant data for the Lupus Forum, with our brochure highlighting the key posters and oral presentations ahead of the congress.