Publications
Find coverage of the latest original articles on Lupus, focusing on those with data on therapeutic interventions and those that have clinical impact.
This activity is supported by an educational grant from AstraZeneca.
June 2022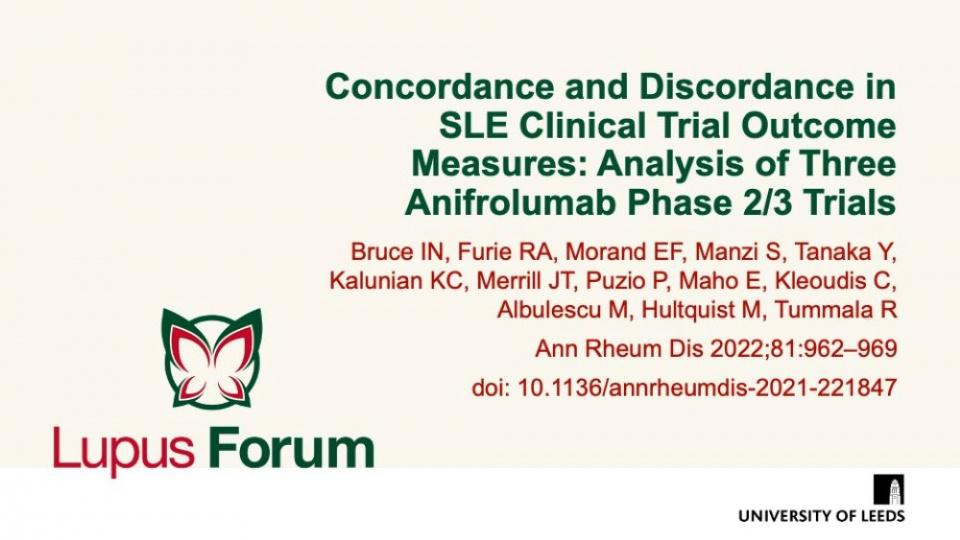 View Slides
Ann Rheum Dis 2022;81:962–969 doi: 10.1136/annrheumdis-2021-221847
Bruce, et al. investigate the degree of concordance between BICLA and SRI-4 response across anifrolumab trials (TULIP-1, TULIP-2 and MUSE) in order to better understand drivers of discrepant systemic lupus erythematosus (SLE) trial results.