Publications
Find coverage of the latest original articles on Lupus, focusing on those with data on therapeutic interventions and those that have clinical impact.
This activity is supported by an educational grant from AstraZeneca.
July 2023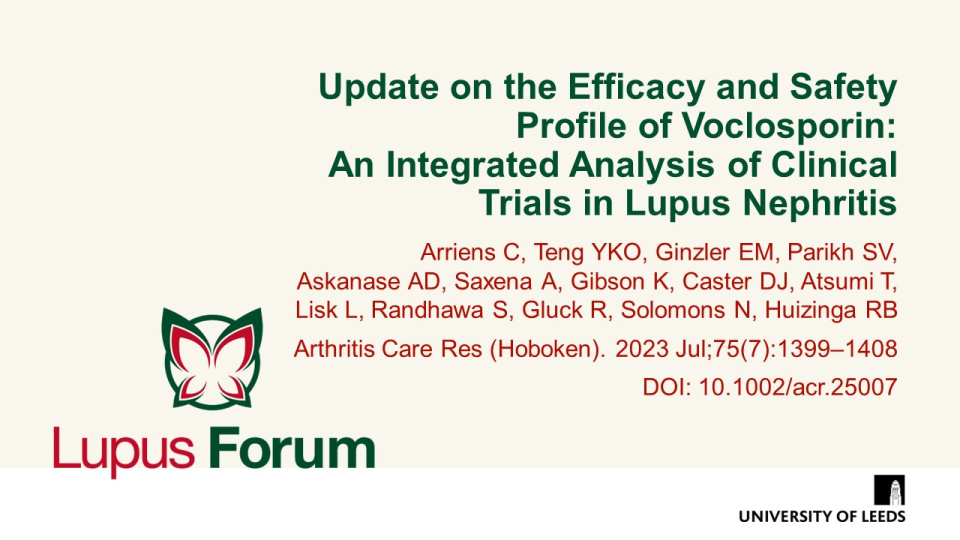 View Slides
Arthritis Care Res (Hoboken). 2023 Jul;75(7):1399–1408 DOI: 10.1002/acr.25007
Pooled analysis of data from the AURA-LV phase 2 and AURORA 1 phase 3 trials of voclosporin in patients with active LN demonstrated that significantly more patients achieved a complete renal response at 1 year in the voclosporin than the control group (p<0.0001), with no observation of new safety signals.