Publications
Find coverage of the latest original articles on Lupus, focusing on those with data on therapeutic interventions and those that have clinical impact.
This activity is supported by an educational grant from AstraZeneca.
October 2023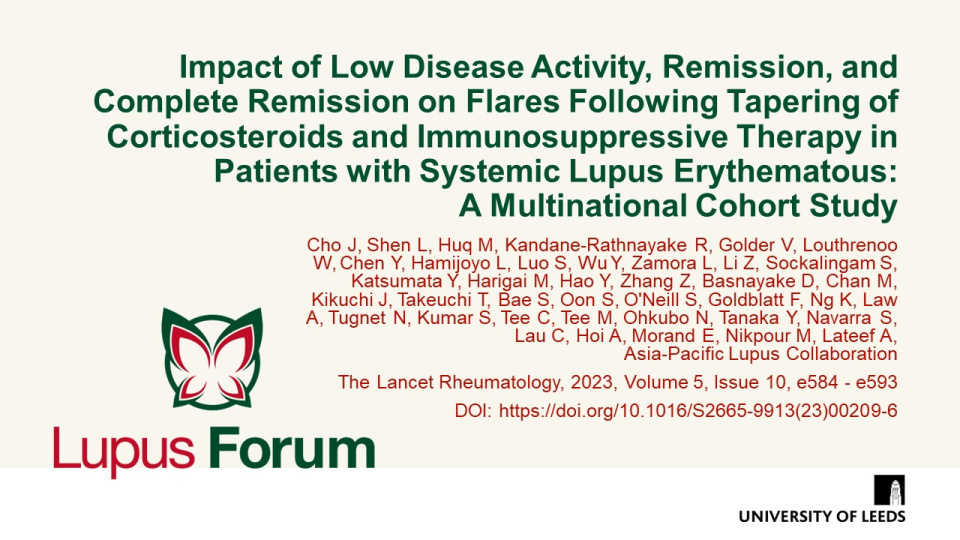 View Slides
The Lancet Rheumatology, 2023, Volume 5, Issue 10, e584 - e593 DOI: https://doi.org/10.1016/S2665-9913(23)00209-6
In this study, tapering of corticosteroids or immunosuppressive therapy in patients in LLDAS, remission, or complete remission was associated with excess flares versus continuing with therapy. Tapering in complete remission was associated with lower odds of flares compared with tapering in LLDAS or remission. In addition, patients with longer sustained duration of LLDAS or remission at the time of tapering had lower odds of flare and longer time to flare versus those with a shorter duration of LLDAS or remission.
November 2022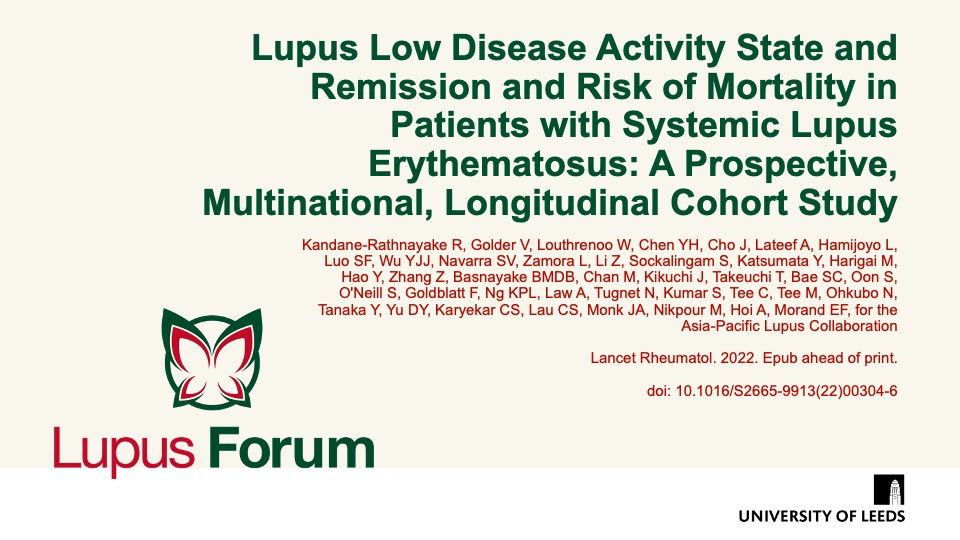 View Slides
Lancet Rheumatol. 2022. Epub ahead of print. doi: 10.1016/S2665-9913(22)00304-6
Lupus low disease activity state (LLDAS) significantly reduced the risk of mortality in patients with SLE.