Publications
Find coverage of the latest original articles on Lupus, focusing on those with data on therapeutic interventions and those that have clinical impact.
This activity is supported by an educational grant from AstraZeneca.
March 2023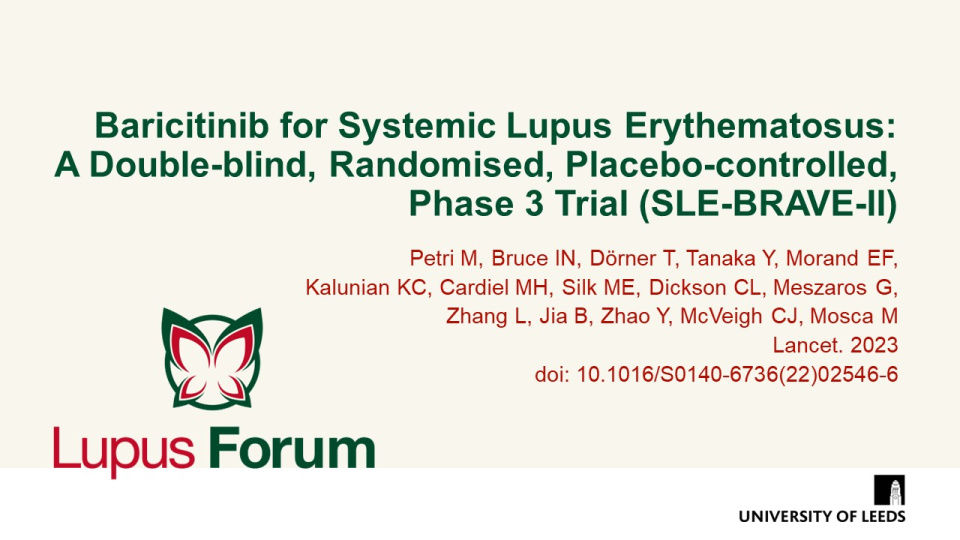 View Slides
Lancet. 2023 doi: 10.1016/S0140-6736(22)02546-6
Negative results of SLE-BRAVE-II trial show that evidence for the efficacy of baricitinib in SLE is inconclusive.
December 2022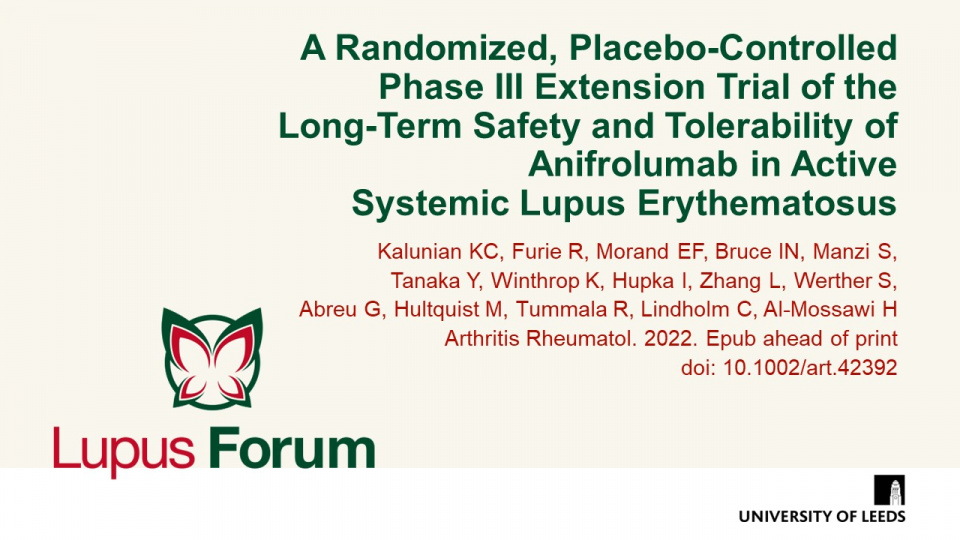 View Slides
Arthritis Rheumatol. 2022. Epub ahead of print doi: 10.1002/art.42392
Long-term extension study shows an acceptable long-term safety profile of anifrolumab in SLE, in addition to sustained improvements in disease activity and reduction in glucocorticoid use.