Publications
Find coverage of the latest original articles on Lupus, focusing on those with data on therapeutic interventions and those that have clinical impact.
This activity is supported by an educational grant from AstraZeneca.
September 2023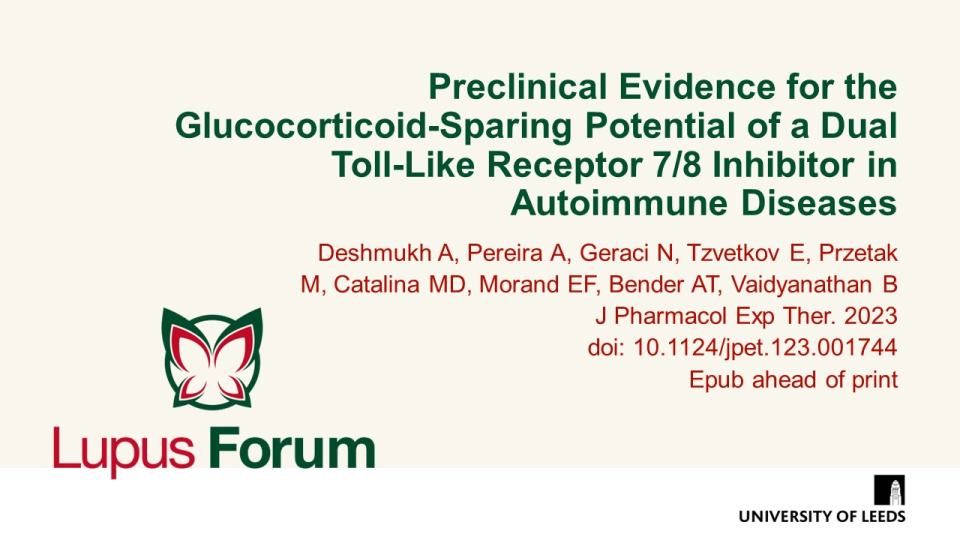 View Slides
J Pharmacol Exp Ther. 2023 doi: 10.1124/jpet.123.001744 Epub ahead of print
Preclinical evidence indicates a glucocorticoid (GC)-sparing potential for toll-like receptor (TLR)7/8 inhibitor compounds, suggesting TLR7/8i may offer a new strategy for the treatment of autoimmune diseases.