Publications
Find coverage of the latest original articles on Lupus, focusing on those with data on therapeutic interventions and those that have clinical impact.
This activity is supported by an educational grant from AstraZeneca.
September 2023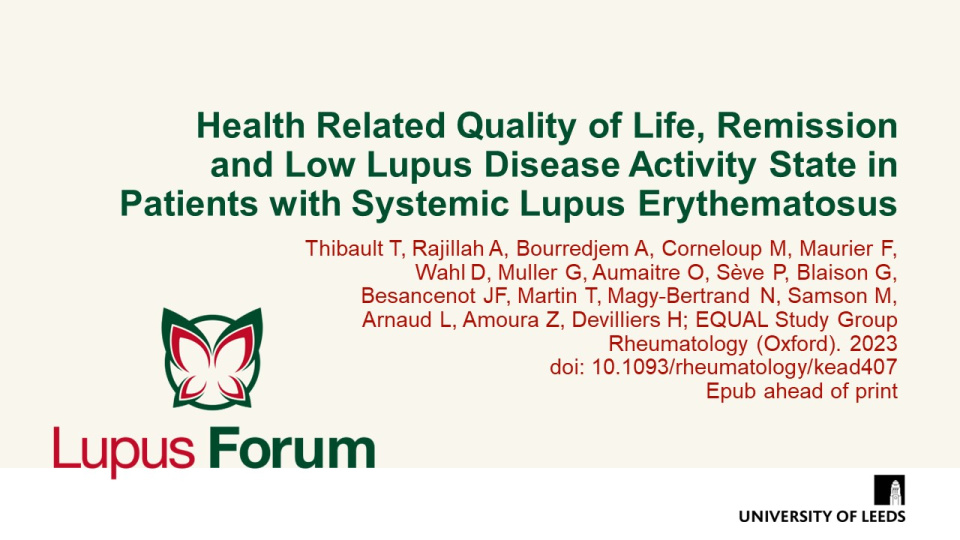 View Slides
Rheumatology (Oxford). 2023 doi: 10.1093/rheumatology/kead407 Epub ahead of print
One of the first studies to investigate associations between disease activity and QoL, using validated generic and disease-specific PRO questionnaires, found that DORIS remission and LLDAS were associated with significant and clinically relevant higher QoL in most PRO domains of the LupusPRO (disease specific) and SF-36 (generic) questionnaires, but not with LupusQoL and SLEQOL disease-specific questionnaires.