Publications
Find coverage of the latest original articles on Lupus, focusing on those with data on therapeutic interventions and those that have clinical impact.
This activity is supported by an educational grant from AstraZeneca.
July 2023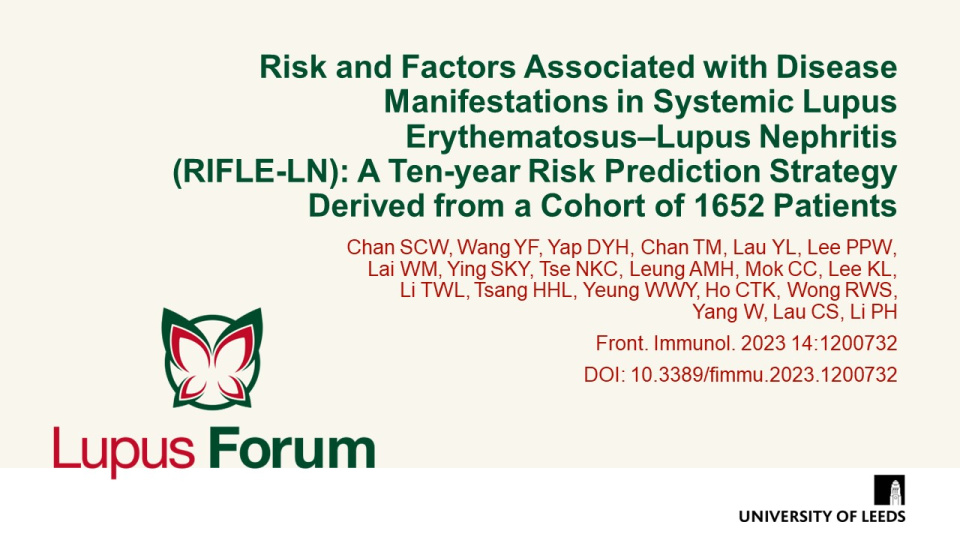 View Slides
Front Immunol. 2023 14:1200732 DOI: 10.3389/fimmu.2023.1200732
Using data from a longitudinal cohort of SLE patients of Chinese origin, the authors identified risk factors for LN and developed a prediction model, RIFLE-LN, which demonstrated good performance in a testing cohort of 270 patients.
March 2022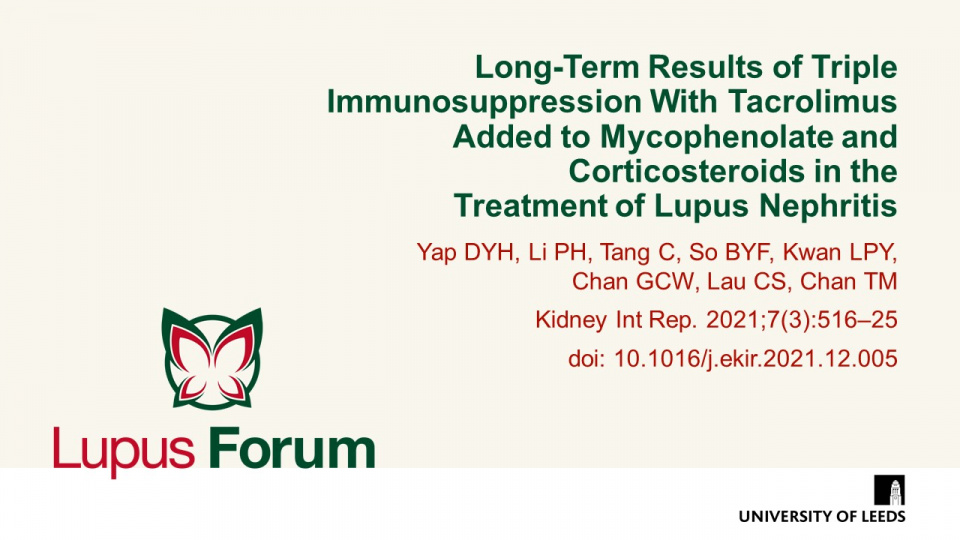 View Slides
Kidney Int Rep. 2021;7(3):516–25
Analysis of 22 patients with lupus nephritis (LN) demonstrates that triple immunosuppression with the addition of tacrolimus to mycophenolate and prednisolone results in further proteinuria reduction.