Publications
Find coverage of the latest original articles on Lupus, focusing on those with data on therapeutic interventions and those that have clinical impact.
This activity is supported by an educational grant from AstraZeneca.
August 2023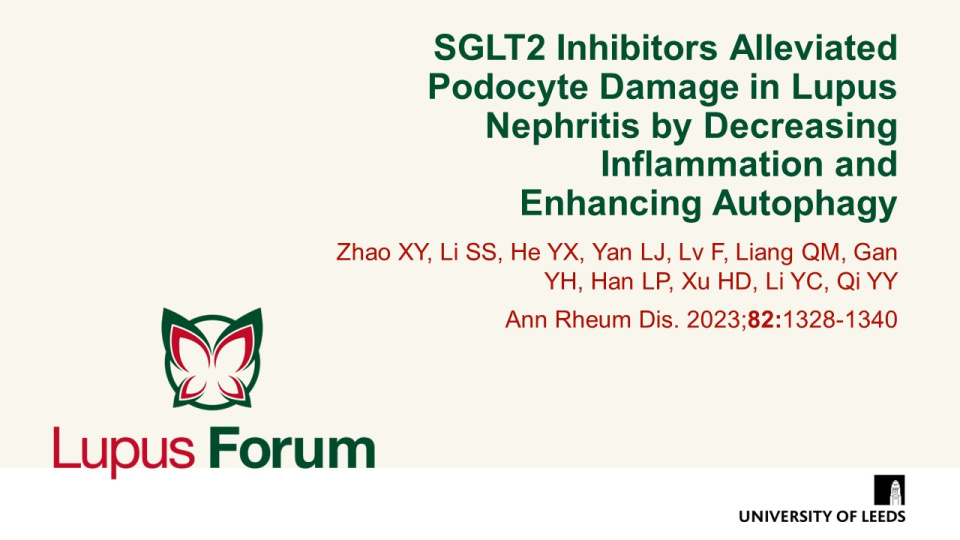 View Slides
Ann Rheum Dis. 2023 DOI: 10.1136/ard-2023-224242
Data revealed a renoprotective effect of SGLT2 inhibitors by reducing proteinuria and preserving renal function in the murine MRL/lpr lupus model.